Last night I was treated to yet another variation on the people who use Facebook and Twitter are sad losers who should get a life rant. this came with a get a job variation, and an all that telling strangers everything is disgusting strand. No, really, get a job. Apparently the four or five I already have along with the three (or is it four?) voluntary roles are insufficient to qualify as an...
Social Networking is great, but it's not always...
If there's someone in your life you truly love, are you *sure* a poorly designed cutesy pic nicked off the web and shared with all your Farmville friends is the best way to tell them?  Happy Valentine's!
Remembrance.
With Remembrance Day approaching, seems right to have had a long chat with a local chap recalling marching past the WW1 war graves in France as he went to battle in WW2. Also told stories of his Dad who was at the first battle of Ypres, still in tropical kit fresh off the transport from China. He shot a German officer who was directing an attack - the officer saluted him as he fell.  Please...
Optimist or Pessimist?
The question has just been posed on a forum I use. In fact they included Realist, and "Me" - a jokey reference to their own ambivalence about where they fit in the spectrum.  In the past I've always said optimist, but it struck me that wasn't really quite right this morning. There's a degree of "it'll be fine" about optimism that isn't really...
3 tags
Come right in!
My friend Rachael oftens tells stories about the difficulties that confront her and her partner that I would otherwise probably never think about and never experience. Being a witty, intelligent girl she frequently does so with verve and good humour. She often makes me laugh, while simultaneously making me bloody furious at the inanities and indignities she's had to confront to achieve...
3 tags
"If Strictly was just about the dancing I'd probably watch some of it. But..."
– Me, on Facebook, in a conversation about Strictly Come Dancing. 
4 tags
GSoH
Why do so many people think *their* sense of humour is the only valid one, and if you don't find what they say amusing it can only be because you have no sense of humour at all? It always puzzles me. I know my own SoH oscillates between slightly high-brow and witty, and completely low-brow and scatological and doesn't cover much ground between the two*. 99% of "jokes" sent...
6 tags
DIY salt spray for your hair →
If you don't know I'm the type to paint my nails at the least excuse, this latest Squidoo lens might surprise you, but yes I have my girly moments. :o)
3 tags
Reason 738 to loathe the Daily Mail
Yet another deeply ugly piece in the Mail, pretends to condemn domestic violence while dribbling at the thought that strong, intelligent woment are all begging for a good thumping really. What a shitty rag that thing is. http://bit.ly/GG6RYu
3 tags
"Dear Sir: I like words. I like fat buttery words, such as ooze, turpitude,..."
– http://www.lettersofnote.com/2012/03/i-like-words.html
5 tags
Old style books or new style Kindles, love 'em...
This evening I commented elsewhere that I find both Kindles and books have their charms. I was asked to "explain" (read, justify) this claim. So I did… Yes miss.  A Kindle is lightweight, easily held in one hand while snuggled down in bed for example, the page turn action is a flick of the thumb which is handy when you're eating with the other hand, it can be carried on...
6 tags
Oh gods, another social network. But wait...
This week I joined Pinterest. Yep, just what the world needs, yet another social network. But wait, if that's how I feel, why have I joined? Interesting question, and one I've been thinking about. As is often the case it was brought to my attention as a potential marketing method for spreading the word about eBid sales and wotnot, and as is often the case I have yet to consider using...
2 tags
Snake Oil
Seeing a post elsewhere on a face-cream that's as close to real snake oil as one can imagine (cosmetics with venom, yum), it struck me that it's the perfect market for anything incredibly rare and utterly useless. Found a new substance that's massively hard to come by, but has no known properties? Stick it in a face-cream. Make sure everybody knows how immensely rare it is....
4 tags
4 tags
"Achtung! Alles touristen und non-technishen looken peepers! Das machine is..."
– I was suddenly reminded of this just now and had to Google for a version. I expect everybody has a memory such a sign: my first viewing was on a model railway I saw at an exhibition I went to with my Dad. 
7 tags
Plumbing the depths
My landlord is kicking himself. This flat sat empty for six months, during which time he could have spotted the leak in the airing cupboard and arranged to have it fixed without disruption or disturbance to a soul, let alone to his keen new tenant - me. But be fair - with nobody living in the place, how do you spot an underfloor leak?  The tank is leaking near its base, behind the lagging, and...
Science, Reason and Critical Thinking →
Trolling For Dummies by Dennis Markuze Posted by Crispian Jago on Friday, 10 December 2010
4 tags
Black & blowy; Cornwall is Grand
It's just gone eight in the evening. It's a black and blowy night - I know this since I've just ventured out to the outer harbour and sniffed the air; black sea, looming cliffs, a stiff breeze, the beginnings of rain. Glorious. Only Cornwall does glorious drizzle.  Over the village a few noisy but undemanding fireworks are going off; small back-garden family affairs just...
2 tags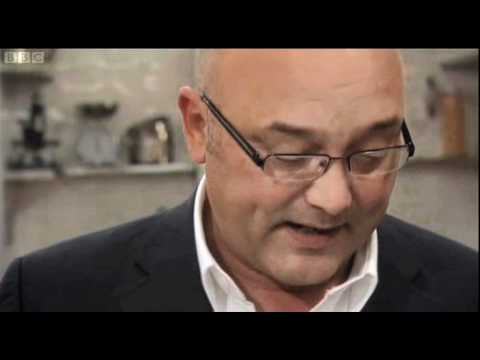 When somebody invites a line-by-line response,...
[PastTimes] I wish eBid would get it together and make eBay sit up and take notice it hasn't happened yet why? I will try and tell you: Please do. *reaches for popcorn* [PastTimes] 1) Your antiques section is chronic because it is mainly junk. I will also answer anyone disagreeing with these comments. That is if I haven't been thrown out of eBid. Is that "junk" as in low-cost,...
4 tags
"Still, it's not as though any children are going to think he's a..."
– David Quantick on Keith Richards, via BBC.
3 tags
5 tags
Autumn Apple Soup
A sudden fancy for soup today had me rummaging about in the kitchen to see what I could find. The answer was: some veg, apples and sage. Hmmm… So Autumn Apple Soup was born.  Half a large swede Couple of medium white spuds Two eating apples gone a bit woolly Small bunch of fresh sage White wine vinegar Peel & chop swede, chop spuds in their skins. Chop & core apples. Sauté the...
4 tags
Facebook bullying by cut and paste
Why are so many cut & paste Facebook messages that claim to be for the good of mankind, so bloody aggressive? "Post this or you're a coward" always implied, simply to bully you into complying. All those "not many people will post this" as a tiny carrot; you can get a little bit of self-worth by feeling you've been a good boy or girl, one of the special few....
3 tags
Watch
David Mitchell's soap box.
3 tags
Watch
Love this simple explanation of light years. Yes, you knew it anyway, but it's beautifully clear so enjoy it anyway. 
4 tags
4 tags
Can you sew? Fancy a curtain project?
Dear sewing friends,  I have a friend who's looking at the possibility of getting some curtains made that are net at the top and solid (for want of a better word!) at the bottom.  If that's something you might be able to make, and would enjoy doing, please wave at me and I'll put you in touch to discuss details, fees etc. Just an enquiry at this stage, but if you're...
9 tags
3 tags
Know anything good?
A friend in the village greeted me with "know anything good?", yesterday. I replied that you could know where a particle was, or how fast it was moving, but not both. From her reaction I gather that's not what she had in mind. :0>
4 tags
Uglitarians or uglivores?
I need some help here. I just came up with the word "uglitarian" for those vegetarians who eat "just this" or "just that". This or that is never anything big and cute, like a cow, or a horse, or George Clooney. It's always something small and basically ugly. It's the same idea that says butterflies are to be eased out of the window, but it's...
tumblrbot asked: WHERE WOULD YOU MOST LIKE TO VISIT ON YOUR PLANET?
5 tags
4 tags
How do you define a favourite book?
Can a book be a favourite if you've only read it once? Or does returning to those pages over again have to be a part of favouritness? Favourosity? Sorry, but favouritism just doesn't work there, somehow. :o) Anyway, where was I? Ah yes… I have a range of books I'd describe as favourite, and they tend to qualify in different ways. I wonder if I can compile a top ten list,...
5 tags
Irons in the fire
I've reached that state I'm sure many of you will recognise, where I've so many ideas, so many things to do, so many irons in the fire I don't know what to do first… so I'll ignore them all and just blog about it. It would be lovely if all ones bright ideas just lined themselves up into a neat row and said "start here!" but alas…. Then when I...
4 tags
Don't mess with convention
As a web designer I find insights into visitors' heads highly valuable… and I've just had an insight into my own! Went to the Clarins online store and knew exactly what I wanted. Typed a reference straight into the search box top right… and it rejected my "invalid email". Another look… it's the newsletter sign-up, the search box is bottom right....
6 tags
Kimbo's Law (thank you Godwin); or Freedom of...
You'll be familiar with Godwin's law. Here's Kimbo's Law, you read it here first. :o) If somebody on a forum, in usenet or via a social network uses the "Freedom of Speech" ploy to try to win, they have already lost the argument. If they cannot make their case calmly, in an appropriate way for the location, they can't win the argument - FoS is not a trump...
"True glory consists in doing what deserves to be written; in writing what..."
– Pliny The Elder
Who are the real hypochondriacs - men or women? →
"Who are the real hypochondriacs - men or women?" is the headline the BBC gave this story as a link from their main news page, thus leading you to expect whichever sex complains most to be "bad".  When you follow the link, the story opens with the news that women complain about their health more than men. So, we're the hypondriacs, eh? Well, no. When you reach the...
What's the most frugal thing you do?
Last night I'd have said mine was saving all the veg' cooking water in a jug in the fridge to make soup. I also re-use it for cooking more veg - just makes the soup even better when it comes. Just remember not to re-salt it! But this morning I've discovered that if I take the top-copy of the pre-printed RNLI order forms (out of date so no further use), tear it from the...
6 tags
Philip Gardiner Pottery on eBid, by Kimbo! →
There I was chatting to my next-door-neighbour about plumbing and leaky pipes, when we somehow got round to the fact that I sell things online. "You can sell my pots" he said. So I thought… why not? Philip makes lovely little pots in a variety of tasteful glazes, many with a marine / seaside theme to their decoration. In keeping with my belief in taking things slowly, I've...
6 tags
"Margarita on the Rocks 2 teaspoons salt 1 lime wedge 2 ounces tequila ½..."
– I asked about for a tried and tested margarita recipe, and Tia in San Diego provided this. Thanks Tia! Bought limes today - since Cornwall doesn't yet run to lime groves these are rather well travelled I'm afraid - the booze is sitting waiting, relic of some long-distant duty free moment...
6 tags
Add your favourite egg pun here
I can't eat eggs. Well, of course I can eat eggs… I just don't get to keep them for very long if I do. Sorry, was that too much information? Some years ago, on holiday with then BF in Greece, I finally worked out what it was that had been making me ill for some years. The Greek village we were staying in was unable to provide fresh eggs very often, so I went eggless for several...
BBC News - Thousands of shopping websites 'could... →
Never assume that just because a site is of a certain size, that the owners know all the rules and follow them. Look at the size of the examples given in this piece. I always consider that individuals who sell through portal sites such as eBid, Amazon etc, need to accept responsibility for their own actions and make sure they comply with the law, as well as the site's own rules.
5 tags
6 tags
Home-roasted red peppers. Yum!
Bought a bunch of red peppers (a rare treat as they're hardly going to be locally grown!) and roasted the lot today. Hot oven till skins blacken. Peel away the skins, and bottle the soft, sweet flesh in olive oil. Fantastic. Had some with Stilton for today's sandwich. Even better with brie, but I'm brieless right now. A foolish over-sight on my part! Roasted red peppers are one...
4 tags
When buying ready-made mince pies is okay, honest.
As a believer in slow living, and an enthusiastic cook, I really should make my own mince-pies. I really should. But hey… slow living is all about cutting down on the stress, so I shouldn't say should, I should just do what feels right, yes? Well whatever, I've bought mince-pies, and I'm feeling pretty good about that. Because I've bought them from Denise in the...